Offer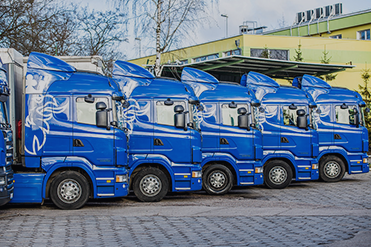 National and International
Transport
You are provided with national and international road freight transport by tarpaulin-covered vehicles and container chassis vehicles.

The scope of our business activity covers the Western European countries, i.e. Germany, Denmark, the Netherlands, Belgium, Luxembourg, France, Spain, Switzerland, Austria, the Czech Republic, and Sweden, and Norway.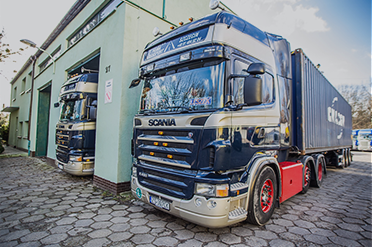 Container
Transportation
You are provided with waste transportation and relevant permits within the territory of Poland and Europe.
The vehicle equipment includes Scania Fleet Management- a satellite-based Global Positioning System that makes it possible to keep a constant control of vehicle positioning, track the itinerary, and supervise driving time and rest periods.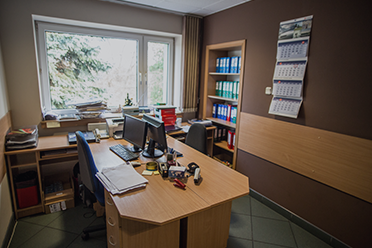 National and International
Forwarding
Forwarding services are provided within the territory of Europe. Our company is insured against the civil liability of a road carrier in the national and international forwarding to the amount of USD 300 000. Our company is qualified for the carriage of dangerous goods within the territory of Poland and Europe which is certified by ADR and IMO certificates.
You will be provided with compiling dock registers, organizing customs clearance, and stuffing and stripping of containers. Considering professionalism and qualifications of our team, the services provided will be of top standards. You will be provided with professional and full service which will facilitate the transport process.